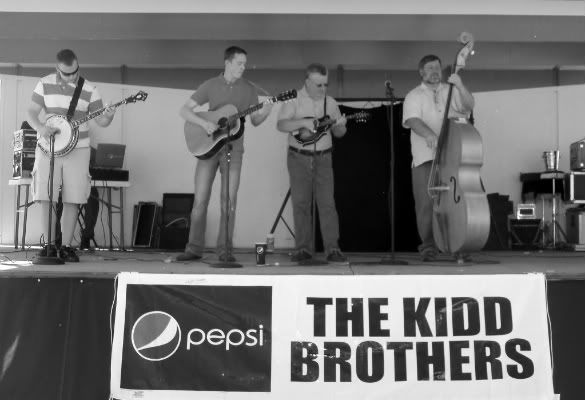 Be sure to visit the "Order a CD" page for both song samples and CD ordering information!
Check out our official Facebook page at http://www.facebook.com/kiddbrothers for more information!
Updates from 2012
Our group will be performing at the Alban Arts and Conference Center in St. Albans, WV for the Colesmouth Concert Series. The show will be Saturday, February 18th at 7 p.m. on Olde Main Street. More information is available on our Facebook fan page.
Updates from 2011
We have finished all of our scheduled shows for 2011. Our 2012 schedule is already formed and we are booking for winter and spring shows. Please contact troutfisher91@yahoo.com for more information.
Check out the article from the Putnam Standard on Andrew's win at the West Virginia Open Fiddle and Banjo contest held in October! http://www.putnamstandard.com/main.asp?SectionID=15&SubSectionID=341&ArticleID=2800&TM=83964.91
-Aaron
Check out more of our videos by clicking on the "Our Videos" link at the top of our page!